About ASWA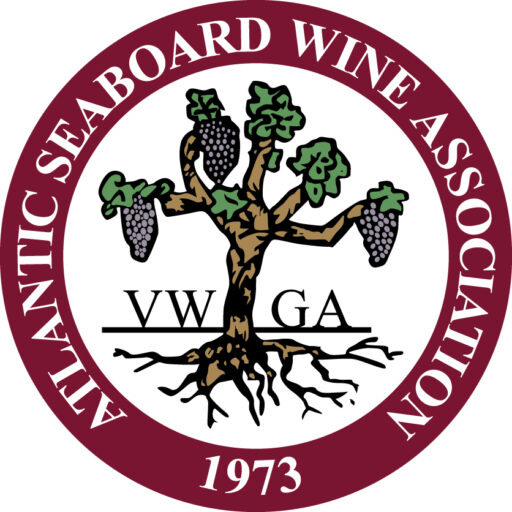 Atlantic Seaboard Wine Association is one of the oldest wine organizations located on the East Coast. Established in 1973 as the Vinifera Wine Growers Association (VWGA), we were early supporters of planting world-class vinifera wine grapes, the production of quality commercial wines, and building a wine industry along the Eastern seaboard.
Today, the ASWA is a national and international wine trade association that works with state and national legislatures to resolve issues that challenge the U.S. wine industry. We also conduct tastings, seminars, and media events around the country for both consumers and industry professionals. Contact us at info@aswawines.org.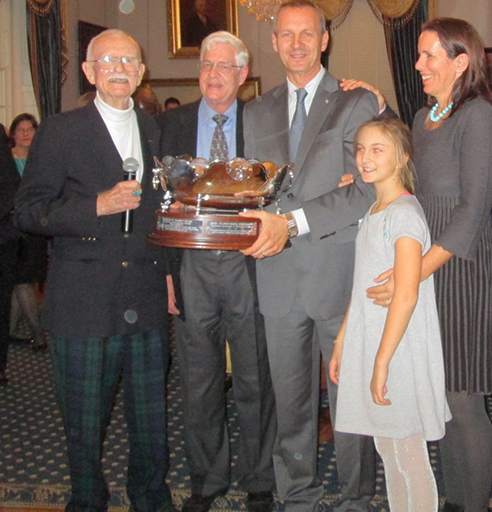 Board of Directors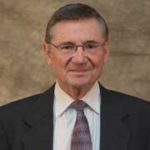 Grant Crandall – President info@aswawines.org
Grant Crandall became First Vice President of the ASWA in 2013 and then President in 2016. He is active in a number of wine organizations and gives presentations on a wide range of topics on wine nationally and internationally as well as judging a number of wine competitions. A former Rhodes Scholar, he retired after more than forty years as an attorney, having been the managing partner of a regional law firm and then General Counsel of the United Mine Workers of America. He is fortunate enough to have a wonderful wife, Angela, who actively supports their wine interests including work with the ASWA.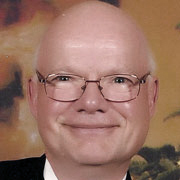 Mike Wassenberg – Vice President
Mike Wassenberg belongs to several chapters of the
American Wine Society, German Wine Society and Knights of the Vine. An AWS certified wine judge, he enjoys judging in local, regional and national competitions as well as co-chairing the annual AWS Commercial Wine Competition. He is a partner in five Virginia, North Carolina and Kansas wineries where he enjoys winemaking and the business of wine. He is a candidate for the Wine and Spirits Educational Trust Diploma, a Certified Specialist of Wine, French Wine Scholar, Italian Wine Scholar, Court of Master Sommeliers Level 1 as well as a graduate of the German Wine Academy where he was able indulge his love of Rieslings. He and his wife travel extensively and enjoy presenting and tasting wines around the world.

Fletcher Henderson – Vice President
Fletcher Henderson began working with several Virginia vineyards in the mid 1990s, learning the basics of growing quality wine grapes. He then assisted winemakers at several Rappahannock and Fauquier County wineries for the 2000 harvest. This experience of simultaneously making wines in multiple wineries during the same year gave him hands-on knowledge and understanding of the unique style that each individual winery can craft from the same vintage. He has since served as winemaker at Quatro Goombas, and at The Winery at LaGrange, which he helped establish in 2006.
In addition to supporting the Virginia wine trade in both production and distribution, Fletcher works with Siema Wines, an importer and distributor of boutique wines from around the world. In the past he has worked extensively in promoting the wines of Spain and has traveled to wine regions in Spain, Hungary, Chile, Argentina and the Republic of Georgia in eastern Europe. He enjoys conducting tastings and classes and is a past board member of the New Agriculture School in Loudoun County, VA.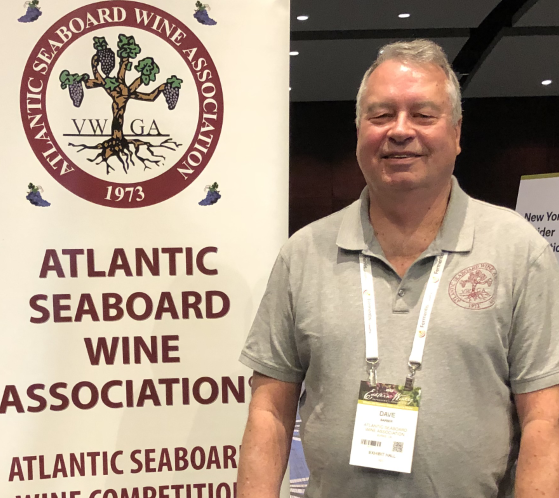 Walter Rachele – Treasurer
Walter Rachele is a founding member (1988) of the Nation's Capital Chapter of the Brotherhood of the Knights of the Vine, and a long-standing member of the American Wine Society (AWS). He graduated from the Wine Judge Certification Program and was active as an instructor for 27 years.
As well as acting Treasurer, Walt heads ASWA's Virginia Wine Festival committee. He has participated as a judge in many competitions such as MD, NJ and PA Governor's Cup, Winemaker Amateur Competition, AWS Amateur and Commercial Competitions, the Finger Lakes International Wine Competition, Wines of the South, and several local county festivals. He has traveled extensively to increase his wine knowledge visiting Spain, Portugal, Slovenia, Switzerland, France, England, Hungary, South Africa and Serbia. He currently resides in Northern Virginia.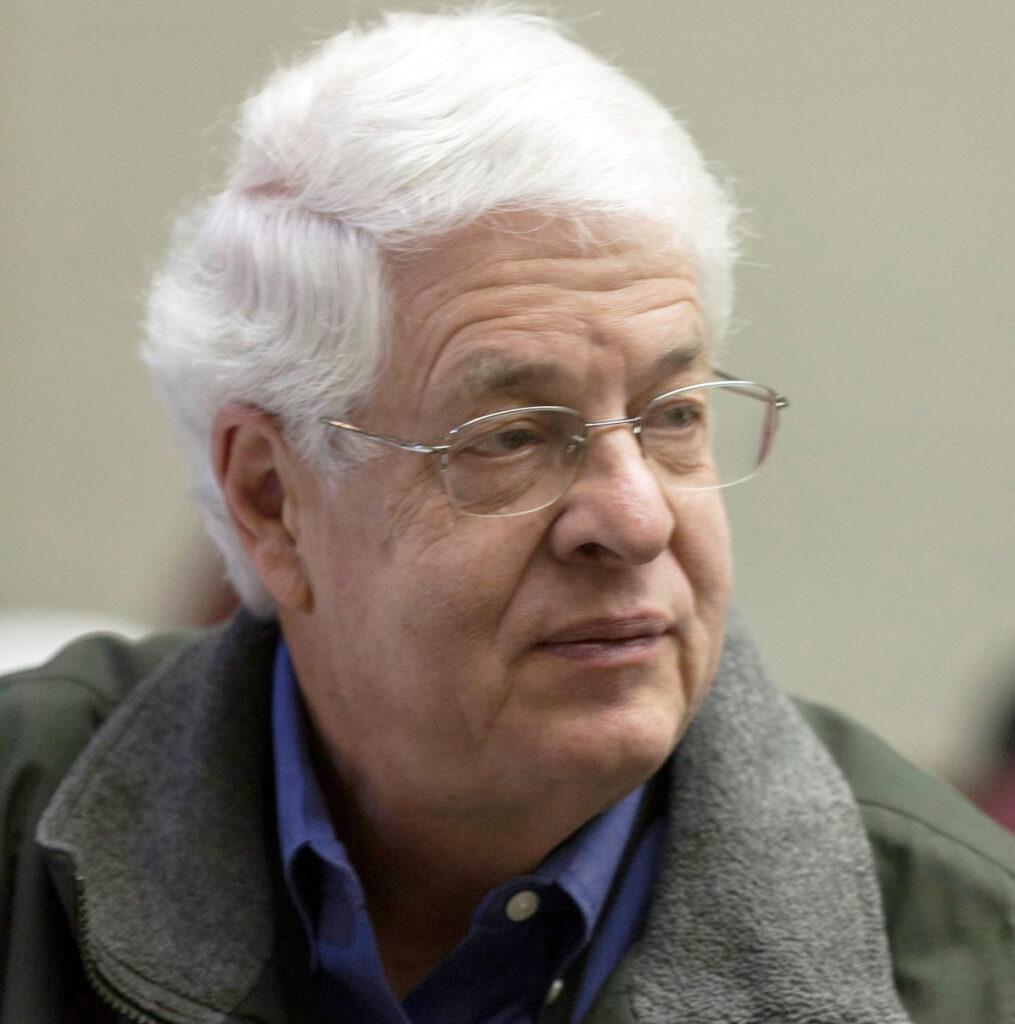 Carl Brandhorst – President Emeritus
Carl is a member of the American Wine Society (AWS) where as Regional Vice President for Virginia, acts as coordinator between the five Virginia AWS Chapters and the North Carolina National headquarters. He completed the AWS wine judging program in November 2001 and enjoys judging in the San Francisco Chronicle-sponsored Northern California wine competition in Cloverdale, the New Jersey and Pennsylvania Governor's Cup wine competitions and the AWS commercial competition. Carl gives wine presentations and educational seminars to AWS Chapters and community groups. He is a founding member of the District of Columbia Chapter of the Brotherhood of the Knights of the Vine where he holds the title of Master Charge d'Affaires. He is also a past President and Vice President of the Washington, DC Chapter of the German Wine Society. He completed courses at the Austrian Wine Academy and the German Wine Academy. He is a member
of the Board of Directors of the Vinifera Wine Growers Association and has been a member of the Society of Wine Educators. He is a former intelligence and program analyst with the Defense Intelligence Agency from which he retired in 1997.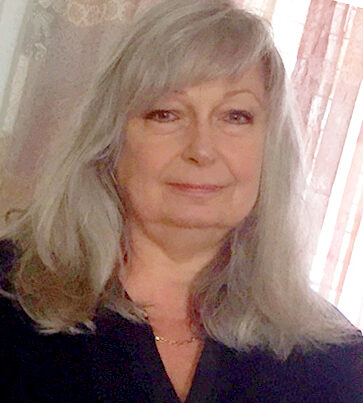 Mary Ann Dancisin – Communications
Mary Ann Dancisin enjoyed a 30+ year career in the wine trade, working with a New York-based importer, at a Virginia boutique winery, as a journalist covering the Virginia wine scene, and as a marketing consultant. Mary Ann holds the Certified Specialist of Wine credential from the Society of Wine Educators and the WSET Level 2 diploma. In retirement, wine remains her passion and her hobby.

Ed Addis is the president of Wine Traditions Ltd., an importing company that specializes in the wines of France. Prior to starting Wine Traditions in 1996, Ed worked with retailers and importers in New York City and with the San Francisco Wine Exchange. Ed is a graduate of the Berklee School of Music in Boston and has a degree in composition. He has been a judge for a number of Virginia and East Coast wine competitions. He currently resides in Falls Church, VA.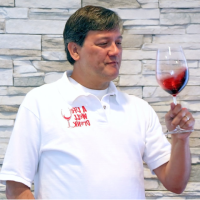 John Sporing, building on his passion for wine, travel and teaching, is the founder of A Life Well Drunk. He regularly hosts personalized wine tours around the world. These tours have included South Africa, Portugal, Argentina, as well as US destinations (California and Oregon). John holds certifications by the Society of Wine Educators (Certified Specialist of Wine),
the Wine & Spirit Educational Trust (WSET Level 3), the Court of Master Sommeliers (Sommelier), the Sherry Regulatory Council (Certified Sherry Wine Specialist–Intermediate); and from the Center for Wine Origins (Wine Location Specialist).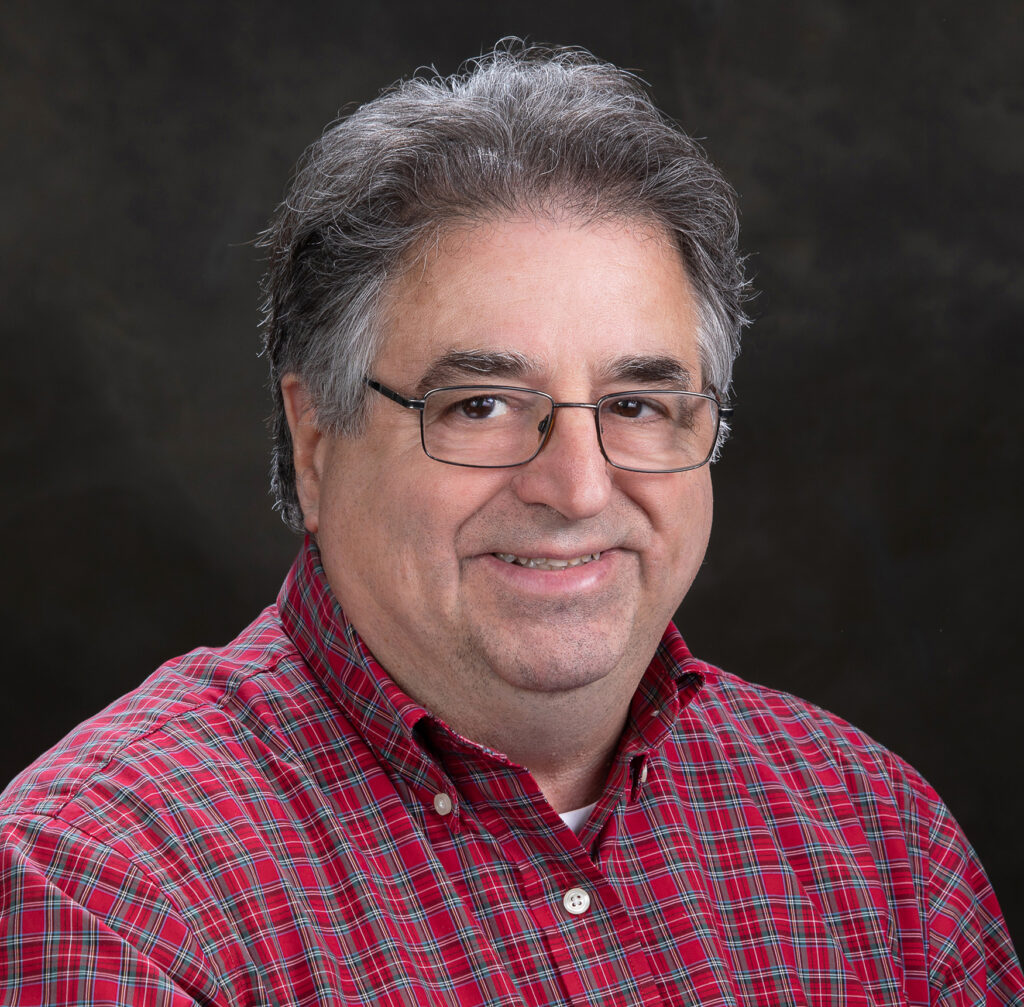 Steve DiFrancesco began his career in the Finger Lakes of New York, and has since enjoyed 44 harvests (plus one in Chile) working with a plethora of upstate wineries including Gold Seal Vineyards and Glenora Wine Cellars, among others. His wines have won over 450 gold medals in regional, national, and international competitions. Known for his professional presentations, Steve also has judged wine competitions from California to New York to Virginia. In 2022, he was the recipient of the Lifetime Achievement Award from the Eastern Winery Exposition. Steve retired from Glenora during the summer of 2021, and is now available as a winemaking consultant.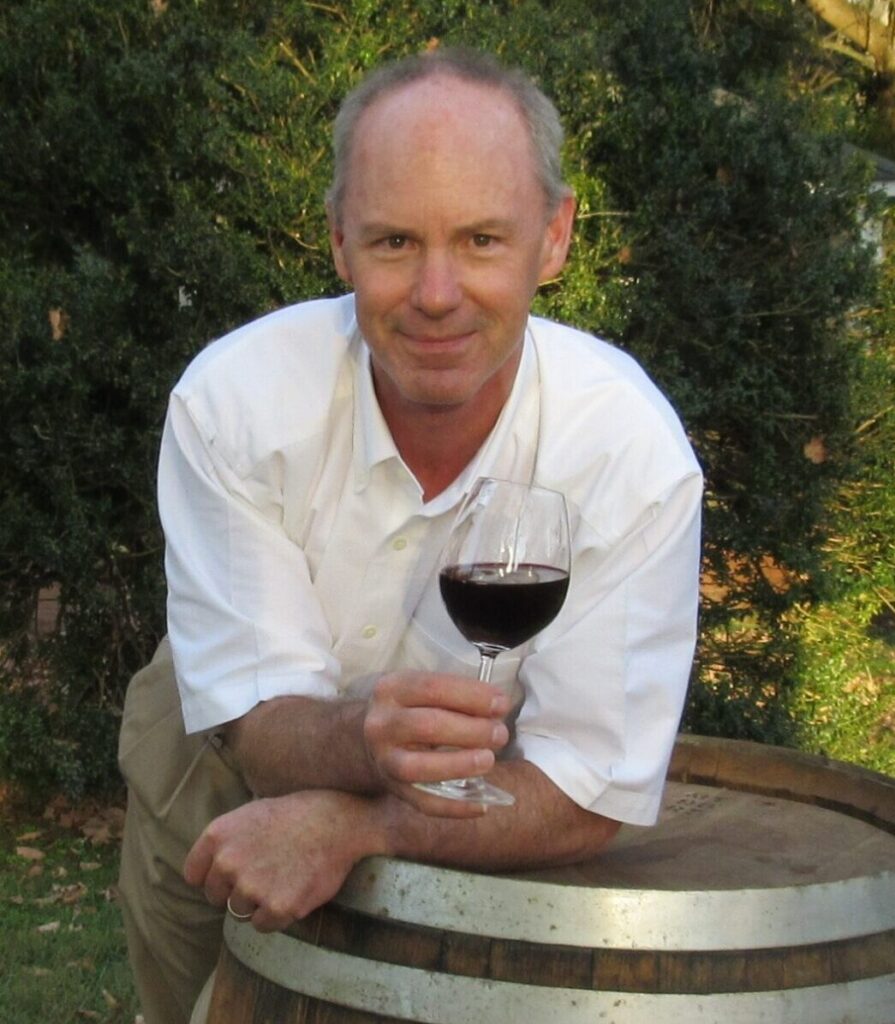 Tom Payette is a winemaking consultant focusing on winery and vineyard start-ups and expansions, still and sparkling wine production and general winery issues. Tom studied under famed Bordeaux enologist Jacques Boissenot, expanding on his Food Science Degree. Tom's many awards include "Winemaker of the Year," Ut-Prosim from Virginia Tech College of Agriculture and Life Sciences, The Atlantic Seaboard Productivity Trophy; and numerous Virginia Governors' Cup medals.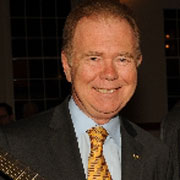 After over 33 years of Federal Government service with the Bureau of Alcohol, Tobacco and Firearms, Bill Earle realized that he wanted to continue to work with people in the beverage alcohol industry. Contributing to the dialogue surrounding wine, malt beverage and spirits products and government relations continues to excite him.

Expanding the understanding of the valuable role played by industry in partnership with government is a core mission in his current job. With dramatic changes in both the mix of regulatory oversight and new products, his association role has stayed busy and full of opportunity. Leading the beverage alcohol community as President of the National Association of Beverage for 12 + years expanded his knowledge of the "rest of the world." He is now privately advising all segments in the industries.

Jennifer Crafts has been a member of the American Wine Society for almost 20 years and currently serves as chairperson for the Northern Loudoun County, VA, chapter. As an AWS Certified Wine Judge, she has judged commercial and amateur wines at local, state, and international competitions. She is a former member of the Brotherhood of the Knights of the Vine, and has attended KOV international conferences. She travels to wine regions in the U.S. and internationally with her husband to taste wines and increase her wine knowledge. Her graduate degrees are in Industrial/Organizational Psychology. She took early retirement in 2021 after 30 years of applied qualitative research work at Westat in Rockville, MD, and the American Institutes for Research in Washington, DC.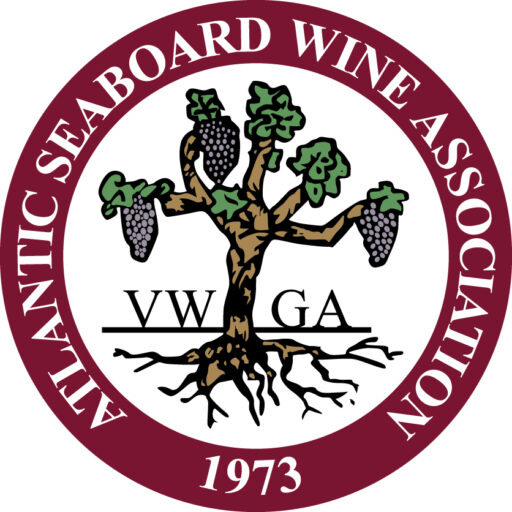 Karen Stokes has done a multitude of wine presentations on a vast array of topics over the years. She has worked with the Atlantic Seaboard Wine Association in a number of capacities, including serving as Cellar Master for the ASWA annual competition. For over a decade Karen has been part of the business management team at the International Wine Review operating out of McLean, Virginia. She serves on the Board of the German Wine Society, DC Chapter, where she also acts as the Cellar Master for a 130+ bottle wine cellar and the Zoom administrator for online wine events. Her background is in financial accounting in both the media and hospitality industry.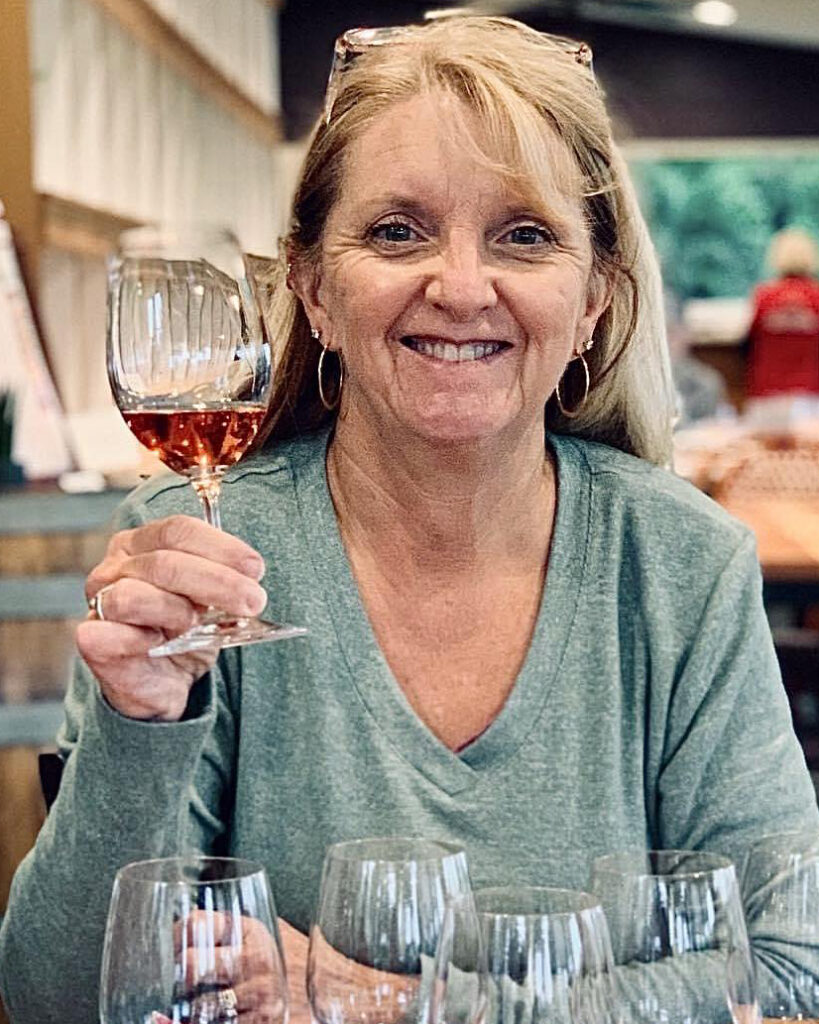 Terri Newman-Hyde has served as President of the King George Chapter of the American Wine Society after having served previously as Secretary. She has WSET II level certification and continues her wine education. Terri has an extensive background in the Virginia wine industry, beginning with multiple positions at Ingleside Vineyards. She was a key figure in establishing the tasting room at General's Ridge Vineyard, then returned to Ingleside. She serves as secretary on the board of the Chesapeake Bay Wine Trail and is an avid advocate of local wine, working with the Virginia Women in Wine group. While wine education and appreciation is her passion, she also has a day job as a contractor in support of a Navy contract. She lives in King George, VA, with her husband of thirteen years, has three daughters, a bonus son and daughter and seven grandchildren.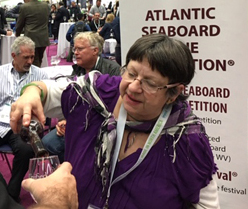 West Coast Representative Anne Vercelli
Anne Vercelli is Assistant Director for the San Francisco Chronicle Wine Competition as well as Coordinator of the Professional Food Competitions at the Sonoma County Harvest Fair. She is a Professional Wine Judge having served on a judging panel for the International Women's Wine Competition in Santa Rosa. Anne teaches at Santa Rosa Junior College in the Culinary Department and assists in the College's Agricultural Department where she teaches Wine Service and Hospitality and Sonoma County Wine Appellations classes. She is a graduate of the Culinary Institute of America and received her BA in Food and Nutrition from California State University, Sacramento.
In Memoriam

Gordon Murchie – President Emeritus ASWA

Gordon W. Murchie was a retired U.S. Foreign Service Officer with over 30 years of service in numerous overseas postings. Judge and Director of the Annual Virginia Wine Competition, he was President of the Vinifera Wine Growers Association (now ASWA), Executive Director of the Virginia Wineries Association, a Supreme Knight in the Knights of the Vine, a member of the Vinho Verde Brotherhood in Portugal, the American Wine Society, a former member of the US Committee for the OIV, member of WineVision Forum, wine advisor to George Washington's Mount Vernon, the 1999 recipient of "Wine Person of the Year" award for the state of Virginia, and currently is a wine consultant, writer and lecturer.
He also served as a judge for the annual Virginia Governor's Cup wine competition, the annual Town Point Virginia Wine Competition in Norfolk, the International Texas Wine Competition, and the International Finger Lakes Wine Competition in New York. Gordon was the former Executive Director of the National Wine Coalition and the Licensed Beverage Information Council.

Gordon Murchie's numerous accomplishments include:

President of the Vinifera Wine Growers Association (ASWA) from 1989 to 2008.
Executive Director of the Virginia Wineries Association from 1999 to 2005.
Preeminent leader and advocate in the growth and quality-focused development of both the Virginia and Eastern U.S. wine industries.
Served on the board of the National Wine Coalition in 1991 and as its Executive Director from 1993 to 1996. In this role, he laid the groundwork for the U.S. Congressional Wine Caucus.
Executive Director of the Licensed Beverage Information Council and legislative Chairman for the World Association of the Alcohol Beverage Industries, Inc.
Tireless advocate on behalf of the wine industry to U.S. Congresses, administrations, Alcohol and Tobacco Tax and Trade Bureau and international organizations since 1993.

Juanita Swedenburg

Dennis Horton

Dennis Horton passed away on June 19th, 2018, at 72. He co-founded in 1983 with his wife Sharon, Horton Cellars and vineyards. They created 110 acres of vineyards and a winery that produces 35,000 cases annually.

He was a highly influential pioneer of East Coast viticulture who did not want to plant the same varietals as everyone else. Dennis understood that the summer rains and humidity are conducive to fungi and rots so he searched for varietals with thick skins and loose clusters that are inherently less conducive to fungi and rots.

His tenacity with planting experimental varietals resulted in some successes; Viognier, Touriga Nacional, Tannat, Graciano, Rkatsoteli, Nebbiolo, Petit Mensang, and Pinotage to name a few. But he also tried to no avail growing and making wine from Pinto Noir, Zinfandel and other varietals. He said that he has probably pulled up more vines than most people have planted.

In 1990 he planted Viognier when it was thought to have little more than 25 acres remaining in the world. His 1993 bottling was the only known Viognier in the U.S. It won 1st place in a prestigious California wine competition. Most people had never heard of Viognier at that time and that propelled Dennis and Viognier onto the world wine stage.

His willingness to share what he had learned was a boon to Virginia and East Coast winegrowing, ensconcing his legacy to live on. Atlantic Seaboard Wine Association has made a significant donation to the PVCC Education Foundation in Dennis' name to honor his name and his contributions to the wine industry in Virginia.

Michael Birchenall

Editor and publisher of Foodservice Monthly, a regional trade publication, Michael
Birchenall wrote about food and wine in the Washington, D.C. area. His writing career began after over twenty years of experience in hotel and restaurant food and beverage
management. Michael held food and beverage positions with Hilton, Marriott, and Hyatt.
While managing Christophers in Columbus, Ohio, he developed a wine list of over 250 wines that received the Award of Excellence from Wine Spectator. He wrote a weekly food and wine dining column for the Times Community Newspapers and received an award for Best Critical Writing from the Virginia Press Association in 2001 for his dining reviews and second place in 2002 and 2003. Michael was a contributing editor for the Gayot Washington D.C. Restaurants consumer guide. His food journalism photos appeared in The Washington Post and the annual Dining Guide for Where magazine. Michael was a member of the National Press Photographers Association, and also sat on the Board of Directors of the Vinifera Wine Growers Association (now ASWA).

Bill Heidig, Lake Anna Winery – VWGA/ASWA Treasurer