VA Wine Fest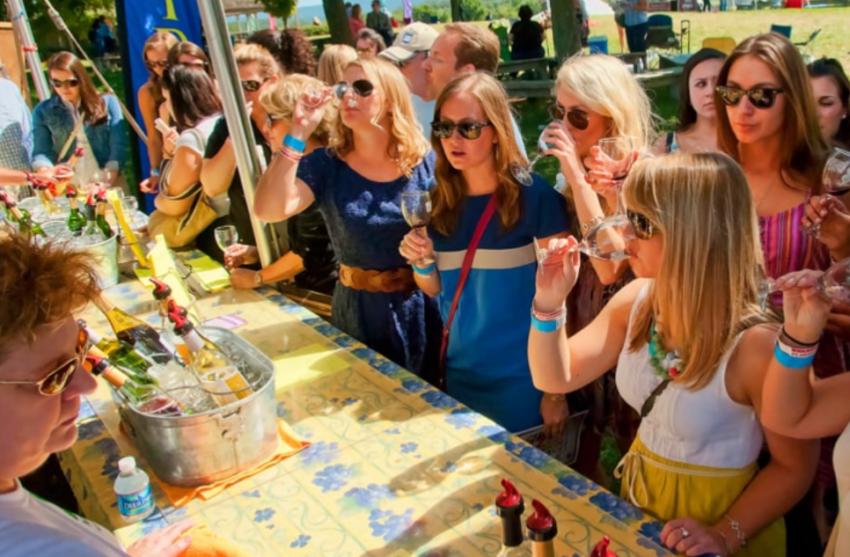 Enjoy a great day at The Virginia Wine Festival! As the largest wine festival on the East Coast, this grand Commonwealth tradition features a select group of Virginia's award winning wineries.
Savor great food while you taste some of the region's premier boutique wineries! Specialty food trucks featuring fresh, unique offerings are guaranteed to accommodate everyone's palate.
There's something for the whole family to do! In addition, the best in regional arts and crafts along with top-rated entertainment and special children's programs have made it the perfect wine event to celebrate tastings of the Commonwealth's finest wines. The Festival is held on the scheduled days, rain or shine. In case of inclement weather, tent coverage provides protection from the elements.
Stay tuned for Info on the 2023 Festival!
The Virginia Wine Festival is a trademarked name by the Atlantic Seaboard Wine Association.
2022 – 46th Annual Virginia Wine Festival
The Atlantic Seaboard Wine Association's 46th annual Virginia Wine Festival was held on October 1st and 2nd, 2022. The Location is at One Loudoun in Ashburn Virginia. The 2022 open-air festival site is on a grass, not gravel, area.
Location: One Loudoun (Festival Grounds)
Address: 44600 Freetown Blvd, Ashburn, VA 20147
Date: Saturday, October 1st and Sunday, October 2nd, 2022
Hours: 11 am to 6 pm each day
Purchase Festival Tickets